2020/2022 | motorcycle helmets filled with concrete, free fall from 7m height | Exhibition view Destructura, MMIII KV Mönchengladbach 2022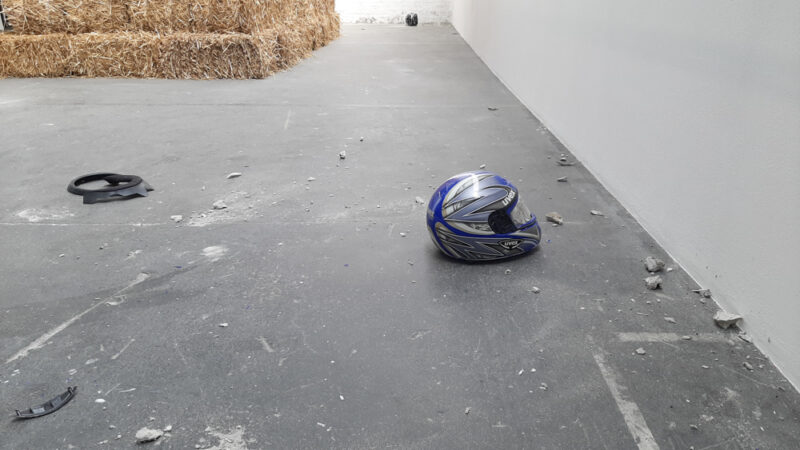 Constructive Destruction. The interior breaks its way and destroys the protective shell.
safety first xtnd (Kelvin) explores the margins and interrelationships of protection, containment, security and fragility.
Thank you Max Geisler, Wilko Austermann and Klaus Schmitt for video recording.
Thank you Shabnam Chamani and Aline Stalder for video recording.