2022 | posters designed for advertising pillars, intervention by passers-by and environment, translation of the compositions into audios | Exhibition view Ghost Notes, public space Stuttgart 2022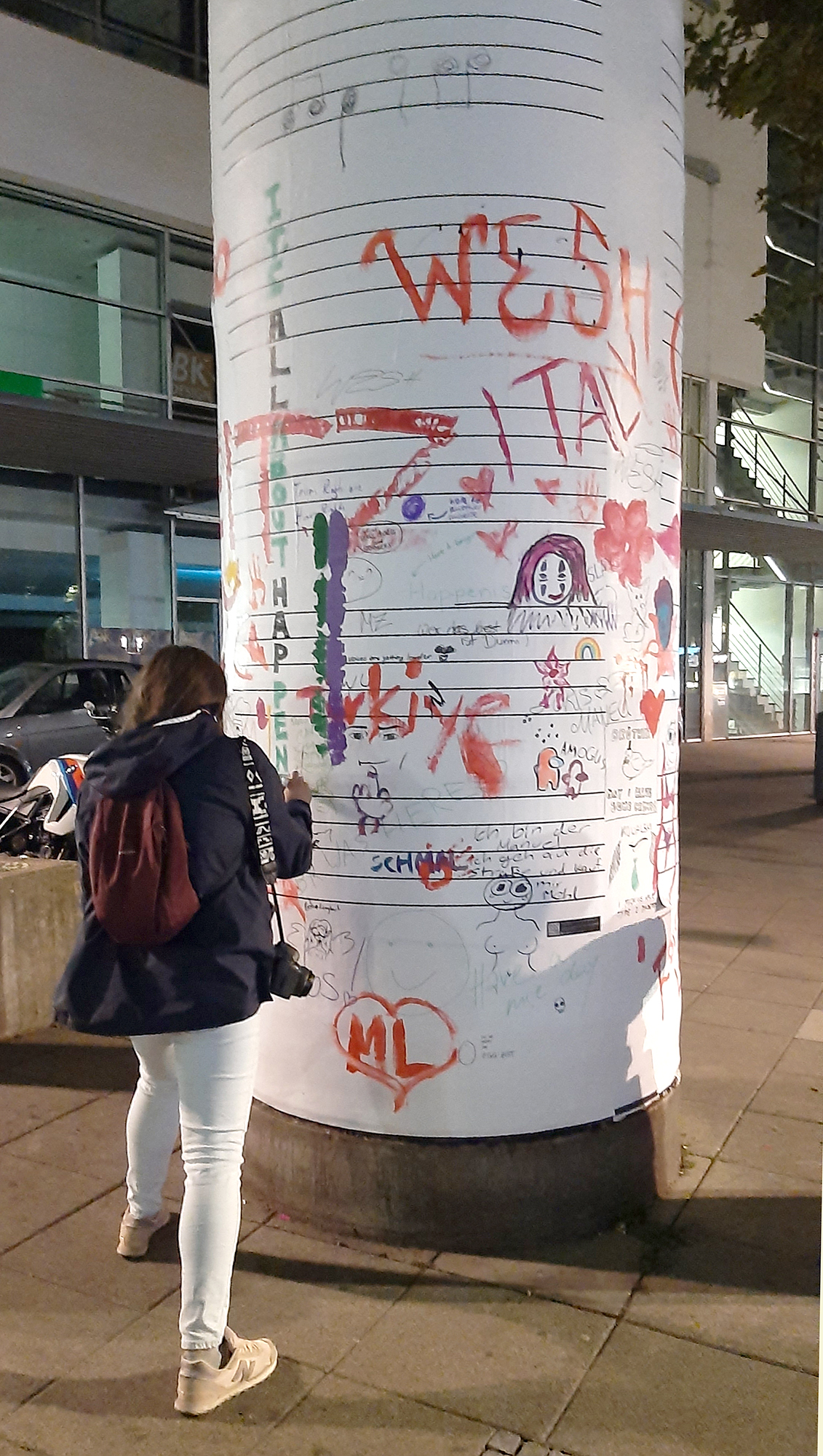 UCC provides a public archive, collecting human and non-human stains of life. The white paper is an invitation to participate, the lines are the setting and build the frame for further translation into sound, which will be done by the sound artists and musicians Andrea Conangla (UCC 3) and Felix Nagl (UCC 2).
Listen to the audio translation of the second billposting phase of UCC, which was on display at the corner of Danneckerstraße/Etzelstraße in Stuttgart between October 10 and 29, by sound artist Felix Nagl here. For the best sound experience please wear headphones as it is an binaural piece.
The four-minute track Felix composed from the stains on the posters is based on an improvisation, played on an analog synthesizer. The few marks the billboard contains, consist of the notation of three melodic lines, some of which became pulsating beats of the track by transposing them into extreme registers. One of the notated melodies is a quote from the 2nd movement of Beethoven`s Violin Concerto, which can be heard in fragments.
The supposed silence indicated by the blank spaces on the posters serve as a mirror of the space in which the column is located – a surface that reflects the sound of the environment. In this way, the soundscape of the public space, whose spectrum ranges from supposedly disturbing noises to the chirping of birds, also finds its place in the setting of UCC 2.
Foto above: Enzo Birra